Prestige Student Management Systems
Uploading a File into Files and Documents
Introduction:
The purpose of this document is to explain how to upload a file to the files and documents for a student.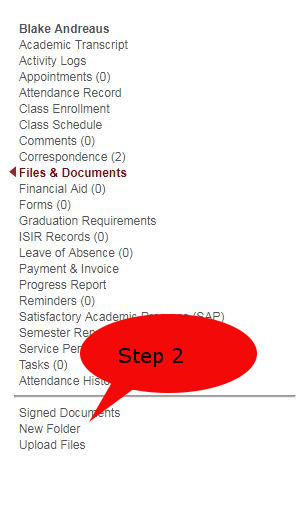 Step 1  Click Files & Documents
Step 2  Click Upload Files (bottom of right side menu)

Step 3  Click on Browse or drag and drop the desired file from your PC's file manager.
Step 4  Select Document type
Step 5  Optional, you can change the file name to match your naming standard
Step 6  Optional, you can type in a description for the file
Step 7  Click upload.
Step 8  Click the "OK" on the message says that it uploaded successfully.  You will see the count on the file that is related to the document that you chose.
Prestige School Management Systems