Prestige Student Management Systems
Introduction:
The purpose of merging student accounts is for when you have duplicate accounts for the same students. Duplicate student accounts can be created when a student account was created by the admissions process and again during the ISIR import if the system is not able to match key data. Other situations that can lead to multiple student records is if a second lead record was created and accidently created an additional student record.
Note: you can not merge two student records if BOTH are enrolled in a CLASS. Make sure that the account you are merging FROM does not have a class attached to the record.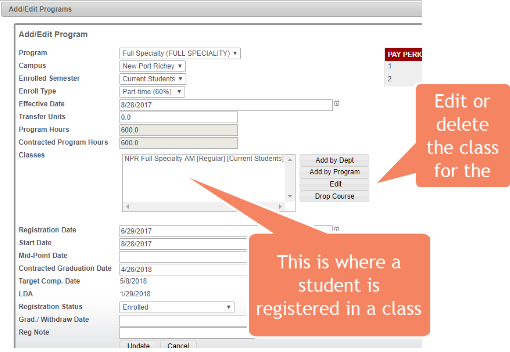 Click on student records. (on right hand side)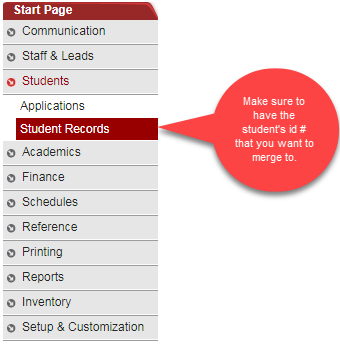 Click on merge student records. (on left hand side)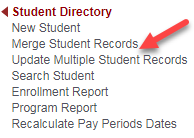 Click on Select (from student)
Click on Search (on top left), type student's name. Click search on bottom of the form.
Click on select (to student), and repeat step 4.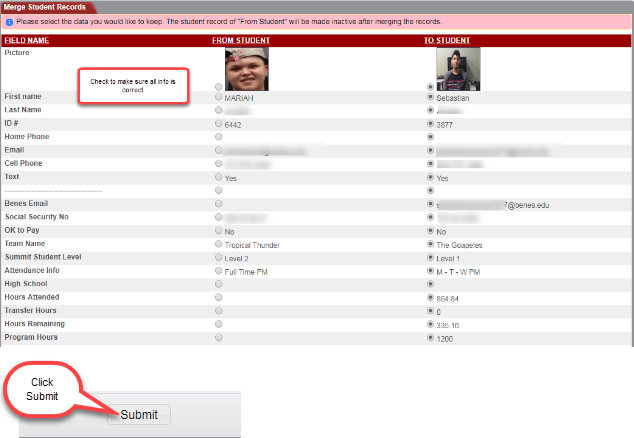 Prestige will ask if you are sure you want to merge accounts click YES.
Delete the old record once records are merged.